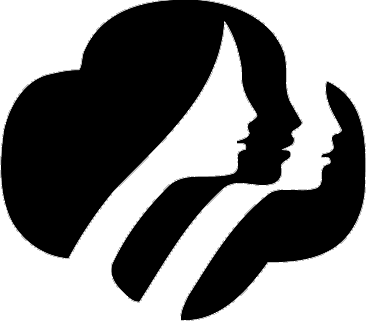 Happy New Year! Hope your holidays were good. Ours was the best we have had in a long time. Hope you are ready for cookie sale season. We are. This is my first time ever, and I'm a little nervous. But I managed through the Fall Product Sale, so I think I can manage through cookie sales.
Last night we had a lottery for booth locations. I was really expecting it to be a madhouse, crazy, with leaders pushing and shoving, and being overly aggressive about the booth locations they wanted. I was pleasantly surprised that it was done in an orderly manner with no pushing and shoving at all.
Unfortunately, I was unable to attend the Leaders Cookie Training Meeting and probably missed out on a lot of "goodies" passed around from the veteran leaders. I sat next to two ladies that were very helpful in providing info to me that never would have occurred to me. Only 2 to 3 girls are allowed at each booth, and I should probably recruit at least 1 or 2 adults to go. One adult to handle the money, someone to handle questions, and maybe someone to handle the girls (take them to the bathroom, etc.)
The ladies were also very helpful in helping me decide which locations I should choose. The one lady only chose locations that were near her school. And, it appeared, she only chose two booths. I don't know how many girls are in her troop. She never did say. The other lady took 8 booths, I think. She has 11 girls. They meet at a school, but she has no idea if they attend that school or where they live.
All in all, it was a very interesting evening. I wasn't prepared enough, as usual, but next time I will be. I came out with 7 booths, spread out between now and March 15th. I'm hoping each girl will get at least one opportunity to work at one of the booths.
I have two projects I need to work on:
1) Preparing for their investiture ceremony. I was given the name of another Leader who really enjoys ceremonies and she may be able to give me some pointers on where to start.
2) Preparing the monthly newsletter to the parents. I didn't send one in December, but I need to send one out this month.
Until next time,
Happy New Year!
.....

Daisy Troop #60931 GSHG Houston County Leader